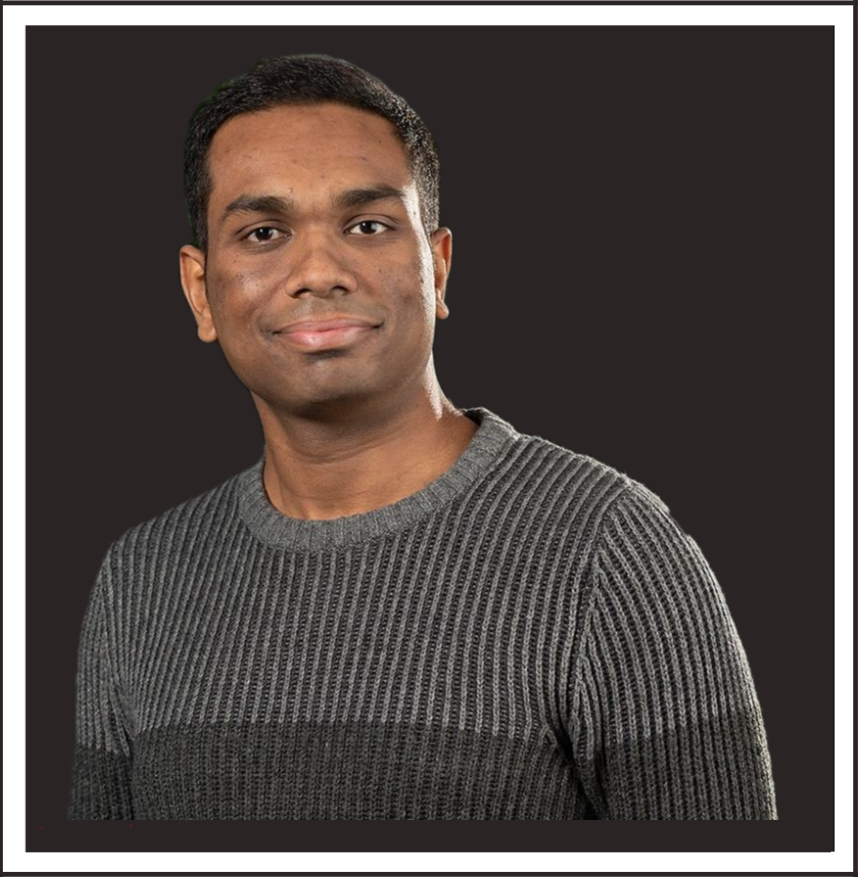 Ransalu Senananayake
---
Curriculum Vitae
---
Education
Postdoctoral Scholar in Aeronautics and Astronautics, April 2019 - Present
University: Stanford University, USA
Major Research Area: Decision-Making Under Uncertainty
---
PhD in Computer Science, Mar. 2015 - Feb. 2019
University: University of Sydney, Australia
Major Research Area: Nonlinear Methods for Modeling Spatiotemporal Phenomena
---
MPhil in Industrial Engineering and Decision Analytics, Aug. 2013
University: Hong Kong University of Science and Technology (HKUST)
Major Research Area: Human Factors in Human-Computer Interaction
Thesis: Human Performance in Targeted-Tracking Tasks with Pointing Devices
---
BEng (Hons) in Electronic Engineering (First Class), Nov. 2011
University: Sheffield Hallam University (SHU), Sheffield, UK
Studied at: Sri Lanka Institute of Information Technology, Sri Lanka
Major Individual Project: A Vision Based Hand Gesture Recognition System for Appliance Control in Smart Homes
Awards and Accomplishments
Robotics: Science and Systems (R:SS) pioneers, 2018
USydIS Scholarship, Uni. of Sydney, 2015-2018
Data61/CSIRO (formerly NICTA) Enhancement Scholarship, NICTA, 2015-2018
Postgraduate Studentship, HKUST, 2012-2013
Teaching Assistant Award, HKUST, Spring 2013
(The second best departmental award for teaching based on student ratings.)
Teaching Assistant Performance Excellence Award, HKUST, Spring 2012
(The second best departmental award for teaching based on student ratings)
Zone 24x7 Excellence Award for Best Overall Performance BEng (Hons) in Electronic Engineering (Sheffield Hallam University - UK)
Sheffield Hallam University's SLIIT Prize for Best Performance in the Final Year of BEng (Hons) Electronic Engineering during academic year 2011/2012
Highest GPA in BEng Electronics Engineering (year 2), academic year 2010/2011
Highest GPA in BEng Electronic Engineering (year 1), academic year 2009/2010
Professional Activities
Recent Talks:

- Harvard University, MA (short talk, July 2019)

- Massachusetts Institute of Technology (MIT), MA (CSAIL seminar, July 2019)

- Toyota Research Institute, Los Altos, CA (July 2019)

- Czech Technical University, Prague (June 2019)

- Stanford University (July 2018)

- Uni. of Southern California (USC), Los Angeles (Dec. 2017)

- iRobot, Pasadena (Nov. 2017)

- Uni. of Illinois Urbana-Champaign (UIUC), Urbana-Champaign (Nov. 2017)

- Uni. of Washington (UW), Seattle (Feb. 2017)

Activities

- 2019 - Co-organized R:SS'19 Workshop on Robust Autonomy: Safe Robot Learning and Control in Uncertain Real-world Environments

- 2019 - R:SS Pioneers Faculty Committee Chair

- 2018 - Co-organized NIPS'18 Workshop on Modeling and Decision-Making in the Spatiotemporal Domain.

Research Paper Reviewing:

- Machine Learning/AI: Neural Information Processing Systems (NeurIPS) | International Conference on Artificial Intelligence and Statistics (AISTATS) | International Conference on Machine Learning (ICML) | International Joint Conference on Artificial Intelligence (IJCAI) | Engineering Applications of Artificial Intelligence (EAAI) | Australasian AI

- Robotics: Conference on Robot Learning (CoRL) | International Conference on Robotics and Automation (ICRA) | International Conference on Intelligent Robots and Systems (IROS) | International Symposium on Robotics Research (ISRR) | IEEE Robotics and Automation Letters (RA-L) | IEEE Transactions on Robotics (T-RO)

Student Member:

IEEE Robotics & Automation Society and IEEE Computational Intelligence Society

Founding Chair:

IEEE Student Branch of SLIIT, 2011
Teaching
Tutor (Teaching Assistant), August 2015 - July 2018 The University of Sydney, Australia
Modules:

- Sydney Business School
QBUS6810 Statistical Learning and Data Mining
QBUS3820 Machine Learning and Data Mining - data analysis, deep learning
QBUS2310 Management Science - linear programming, inter programming, network optimization, quadratic programming
BUSS1020 Quantitative Business Analysis - exploratory data analysis, hypothesis testing

- School of Computer Science
COMP5318 Machine Learning and Data Mining - prepared and conducted tutorials.
INFO3406 Introduction to Data Analytics - prepared and conducted tutorials related to large-scale Machine Learning, Spark, etc.
COMP5047 Pervasive Computing - Internet of Things

Lecturer in Electrical & Computer Engineering, September 2013 - February 2015 Sri Lanka Institute of Information Technology, Sri Lanka
Modules:

Prepared teaching materials and conducted lectures, tutorials and laboratory sessions (list of subjects). Working as the undergraduate second year course coordinator for Electronic Engineering programme of the Curtin University of Australia conducted in SLIIT, Sri Lanka.

Graduate Teaching Assistant, February 2012 - August 2013 Hong Kong University of Science and Technology, Hong Kong
Modules:

Conducted laboratory sessions on solving optimization problems, developing ergonomically rich web interfaces, human reaction and movement analysis in performing computer-based tasks, human memory and learning, etc. (list of subjects)
Industrial Experience
Associate Electronics Engineer (Intern), November 2011 - December 2011 Zone 24x7 (Pvt.) Ltd., Sri Lanka

Developed a novel image compression algorithm for mixed signal processors as part of a product designed for Macy's, USA.

Trainee in Communication, November 2010 - January 2011 Data and Access Network Operations, Sri Lanka Telecom PLC

Gained experience on CISCO router configuration, network planning, Virtual Private Networks and ADSL.
---